The Poetic Condition | De Dichterlijke Aard
looks at today's big questions as an aesthetic exercise where these artists from The Netherlands and Aotearoa / New Zealand, explore, respond or extend the theme of our human nature and the relevance of the aesthetic of poetic intervention to the self, socio-political or society. They use a wide range of media and approaches to 'big questions' (who are we, how do we live, how do we think about others or relate to the news), so that the exhibition as a whole is like an installation encompassing diversities of vision.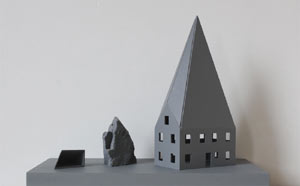 Thom Vink's works take a more material versus human spirit perspective, where architectural models and photographs create a composite humane aesthetic, while Sanne Maes' self-portrait video/drawing connects the self with the natural world.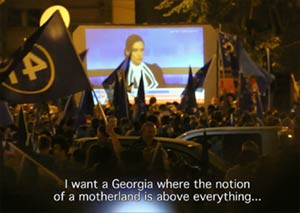 Some artworks are poetic selections relating to political events, such as Channa Boon's video, "Et in Arcadia ego" filmed during Georgia's first elections or Brit Bunkley's replica of the Alice Lake Tower the last remanent of the famed New Zealand psychiatric unit which closed in part due to a whistle blower who spoke out about the poor treatment and abuse of the patients.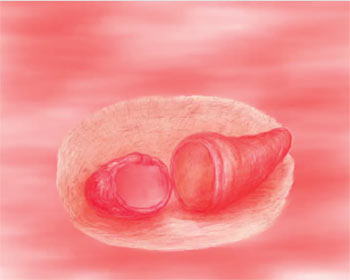 Others take images associated with 'the other' culture or people and relate them to the personal, such as Anne Wellmer's videos. The animation, "A Red Lemon" is a surreal exploration in a mutating organic inner and outer 'strange-scape' where eery sounds and an evocative text complement the sense of biological galatical worlds.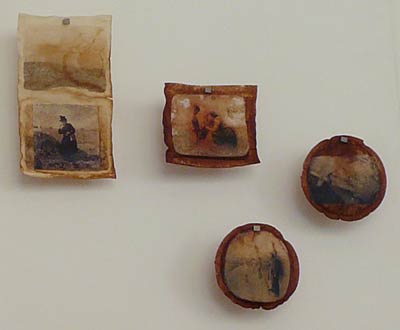 Martje Zandboer's suspended miniatures, which contain family photographs from the Dutch East Indies, mix Dutch colonial history with the theme of the personal and intergenerational. Tea, a Dutch colonial import is coated with an emulsion bearing images taken by and of her white Dutch grandmother who was born and bred in then Dutch Indonesia.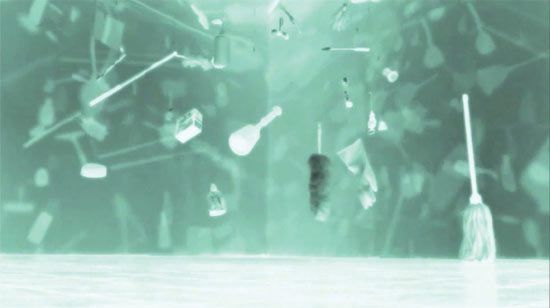 Pietertje van Splunter's videos are like a poetics on the mundane: housework.
Her brooms seem animated by an unearthly force and in the video,
Vaat
(Washer), the constant stacking of the differing tribes of kitchen utensils suggests a game with secret rules. In using humour with the overkill her videos are reminders that the everyday domestic, is also a microcosm of the amusing, perhaps necessary banality of habit.
Sonja van Kerkhoff's photographic works pose questions focussed on an object-subject that is extended beyond the domestic, where an image of a baby is extended into the three dimensional incorporating philosophical slogans.