Cornus Sanguinea
Winter Glory
by Sen McGlinn, 2008
Engraving in wood and potted shrub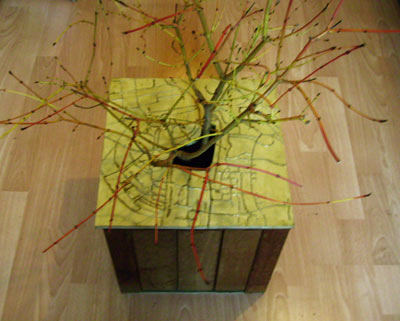 30 x 30 x 100 cm

Made for an exhibition in a Leiden gallery on the theme of the map of Leiden.

A map of Leiden is engraved into the horizontal surface and a hardy shrub grows out from the centre of this map.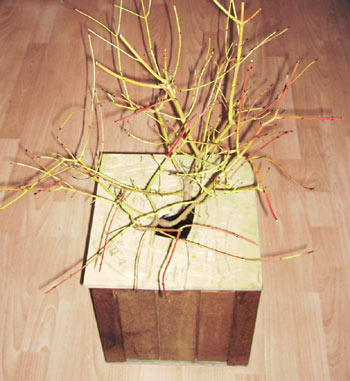 30 x 30 x 100 cm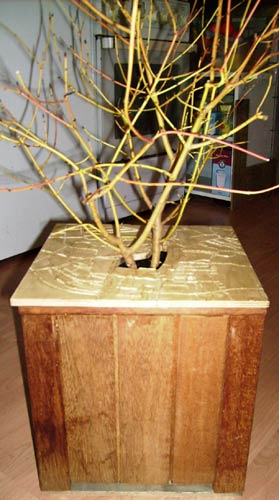 30 x 30 x 100 cm
April 2008, at the end of the exhibition,
it was covered in leaves.