The Feast of Tabernacles 2013
by Carmen, Sen McGlinn + Sonja van Kerkhoff, 2013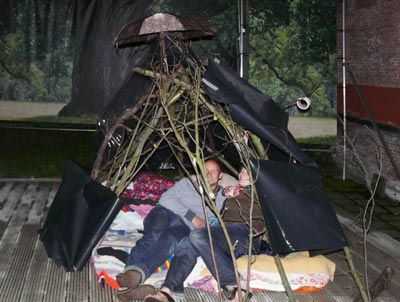 The commission was to create an 'open air hotel room' as part of the city wide "OpenLuchtHotel" (Open Air Hotel). We had worked in this location last year and we were invited to make another work here.

We brought these branches back from an estate in Maastricht where we had participated in International Land Art.

Because it had rained so much, we covered the work, making the 'tabernacle' more like an igloo for the night.