Our installation began at the top level of an old archival building.
A text, set into the frieze-pattern about 3 metres up the wall, encircled the perimeter of the space.
This text:
De zich onophoudelijk uitbreidende ruimte,
ontstaat door de ervaring zichzelf waargenomen te hebben.
(The continuously expanding space generated by the experience
of having perceived onself.)
created a horizontal line around the space.
The words and letters were broken up to fit onto the blocks in the wall.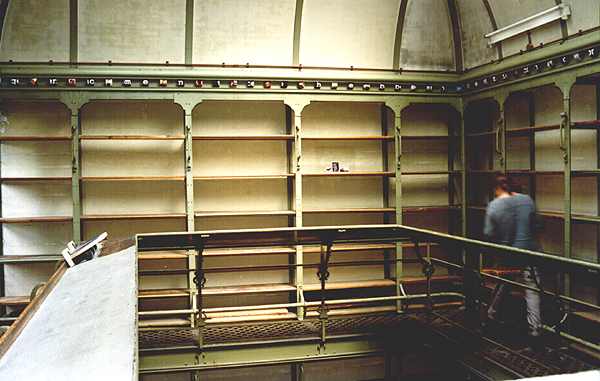 The frieze text served as a starting-point -the tangible word- and as a point of departure.
The text was broken in to individual letters, with images between some - reflecting various aspects of our worlds: like windows of the here and now as much as the remembered and the imagined. These images also literally stretched out the words to form a continuous loop.

Detail of the frieze: The word "zich" (yourself/oneself) is interrupted by the image (by Jacqueline)
shown on the right.

Jacquline´s images were of herself as a child relocated in evocative spaces.
They suggested dream-worlds of the past -like openings for alternative routes of thought between the texts.



Three photo-montages inserted between the letters by Jacqueline.


Sonja´s images were of her children engaged in ´natural-cum-artifical´ acts. The combinations of sensuality and oddity were immediate and close. The world today.
The detail, recognized as such implies more.



Three photo-montages inserted between the letters by Sonja.


Gaudi´s images were of his own and extended family. The living and dead, remembered.



Detail of the freize with photo-montages (by Gaudi) inserted between the letters.