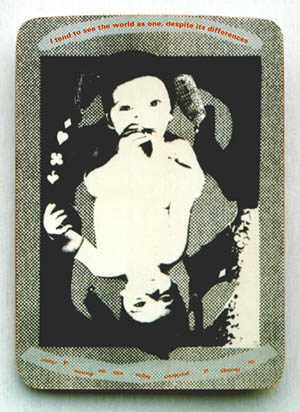 The text above reads:

I tend to see the world as one, despite its differences
The text underneath reads:
the theology of providence begins with the doctrine of chance
Silkscreen print on cardboard,
18.5 x 26.5 x 1 cm.
On the back there is a silkscreen of a double-tailed snake.
Edition of 27.
There is a variation that flips in a wooden bracket.