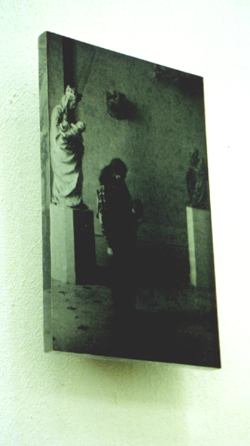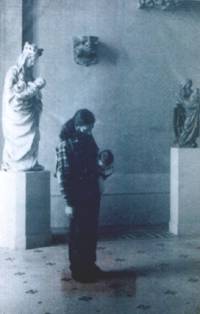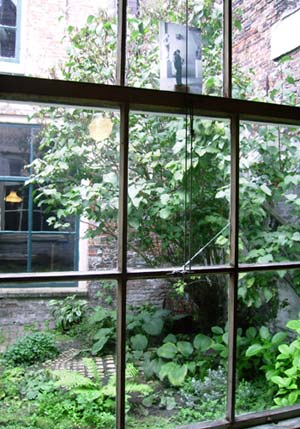 This work is about to the idea of change
or things which society or people consider as given facts.



The image relates to the idealisation of motherhood, which distances and fossilizes the reality of mothering.
The actual pedestal in this work is the piece of wood that apparently supports the man located between the stone madonnas, and actually supports the whole icon-like image out from the wall. The readibility of the image varies according to the light source just as our perceptiveness towards the day-to-day is constantly mutable.
There is a
postcard
available of this work.
Shown


2008    
Threads of the Day   Leids Wevershuis, Leiden Museum of Weaving, Leiden, The Netherlands.


1994
<!a href="zooalogi/index.html">Prima Donna<!a>  Amazone, Amsterdam, The Netherlands