Small Ones
by Sonja van Kerkhoff, 1999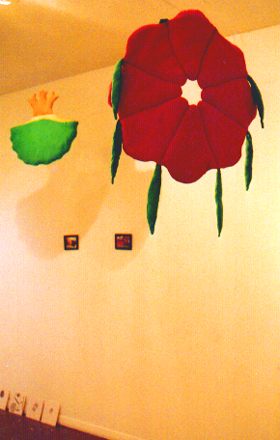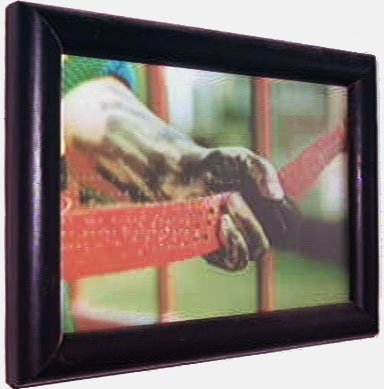 In the Living Creature exhibition the two tiny photographic 'Small Ones' images were hung opposite the two large window lit images of children.
One showed a child's hand and the other a child's foot. Both limbs had been partly coloured in with a black felt pen and were surrounded by texts relating to self-awareness.
These tiny 'still-lifes' were constantly in shadowed by Jessy Rahman's hanging forms.