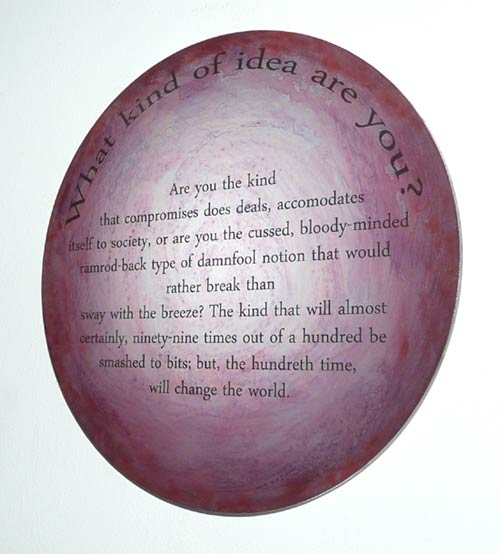 This is an adaption of the 1992 work, Replaced Text by Sonja van Kerkhoff which has the same text from Salman Rushdie's novel, presented on a silver plate.

This print edition is printed on dubond or aluminium and then is painted and varnished.

There are versions in either shades of pink or black and white.