Max Buhlmann's intervention. He took some of the netting Park had brought over from Korea and made a wall between two poles, and two holes. And so changed the path people took between the two streets.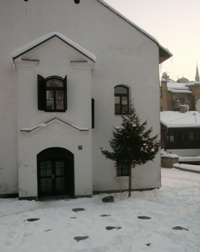 > Paper flowers by Shin, Yong-Gu. For the opening and for most days, I laid out the snail forms in the snow in front of the gallery.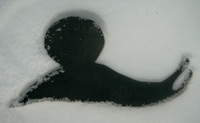 Then at lunchtime on Feb 10th I did the performance, Neighbours in this space.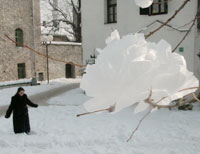 First I walked in a circle, making a path in the snow.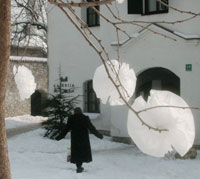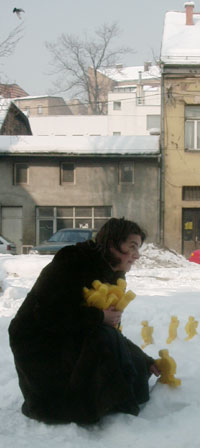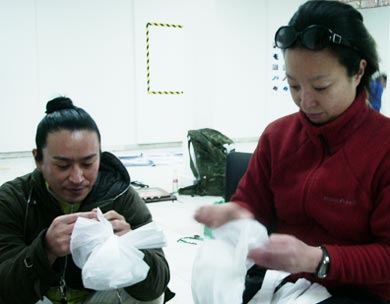 Shin Young-Gu and Lee Ji-Eon working on Shin's flowers which he then attached to a tree outside.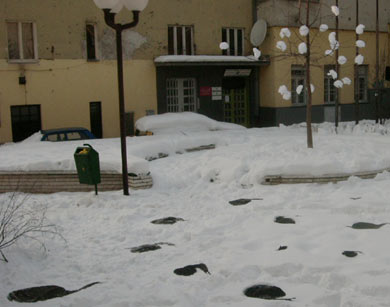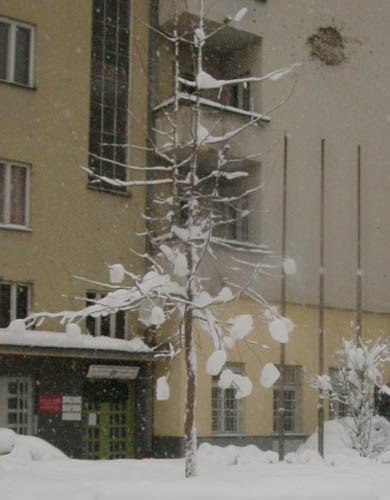 Shin's flower piece after a week and a half of snow.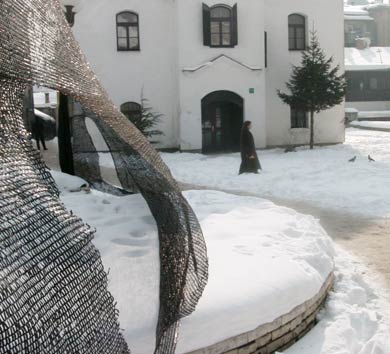 Max's fence and Sonja walking in a circle.
>> About this performance



Then I took yellow men out of a bag and planted most of these in the circle, and gave a few away.