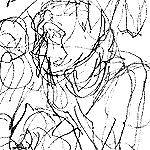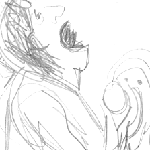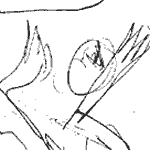 Click on the image for a larger view of the drawing.
Then click the x on the top right to close that window.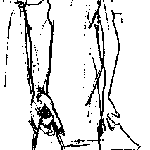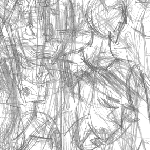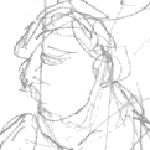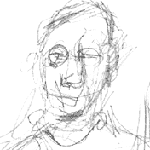 Drawings by Jacqueline and Sonja



Although the idea here was a simple one, to sit and draw in a tent, in a carnival, my aim was to touch on various issues. "Tabula rasa" (=blank page) was a term the British Imperialist Philosophers of the 1600's used to describe the view that we are all born 'empty' or 'neutral'. So in filling these pages with impressions of what we were observing, our diverse visions were obvious to any viewer. My aim was not to raise questions for absolute answers in a direct way (just as the performance wasn't focussed on direct interaction) but to raise these sorts of issues obliquely and while remaining accessible. It was easy for people to see what we were doing. We were drawing them. And recognizing that, that gave 'space' for people to come closer to what we were doing on other levels. We heard people (often over our shoulders) talk about the drawings first by making comparisions and then talking about these comparisions. Others related to us by their facial expressions of being watched, and sometimes observing this, sometimes posing for us, sometimes walking away and other times walking around us to see what we had drawn. And two members of the public sat down to draw us!

It was important that this piece went on for a whole hour so that the initial "audience-public" dualism created by the way they had been sitting for the previous theatre-like performance, could be dissolved. Not only because then often when people wandered into the tent they were unaware of what we were doing until they had been drawn by one of us but so it was easier to approach us or walk around us out of curiosity. The piece worked best when people gradually became aware of what we were doing. Often a smile of recognition would show on their face followed by moving towards us to see what we were drawing. Also for us, as performers, after some time the act of drawing became meditative rather than performative. It wasn't a matter of just sitting and drawing what was in front of us because after some time we had to choose whether to continue on that same page or that same view. So rather than being a drawing exercise, we were forced to think about when we decided our page was full or about whether to shift our perspective or way of drawing or not. Also over that period of time I found that my hearing sharpened and noticed that I used hearing more as a way of recognizing what people were doing in the tent area while my visual perception was preoccupied with remembering and translating details.