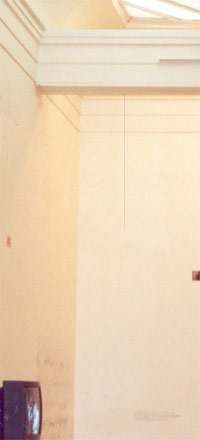 The walls were bare in the beginning with just the postcards and the small framed works, as well as the single black thread hanging from the ceiling in the left corner. I added the horns on the right about a month into the exhibition.

On the evening of the opening I wrote the text:

The princess received a magic collection of threads and was told that she should pull out a thread whenever she was unhappy. When the thread came out the unpleasant time would be over. Soon most of the threads were gone and the princess was an old old woman.

This is the same text on the second largest snail form. On reading this text on the in the corner, if anyone looked up they would see this single thread that seems to unwind from a corner of the ceiling.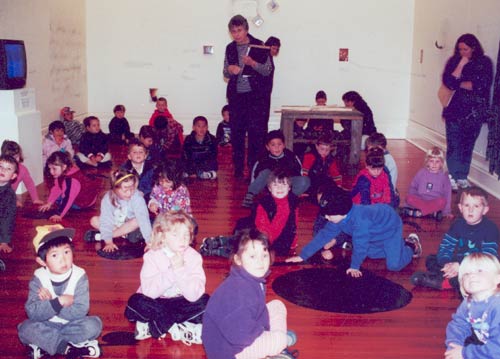 On a day that I'd removed the snails, a class of 5 year olds arrived wanting to know what had happened to the snails, so I handed them out to groups of children, with the request that each group had to decide where to lay out the snail and then to do this.
They then helped each other to read the texts.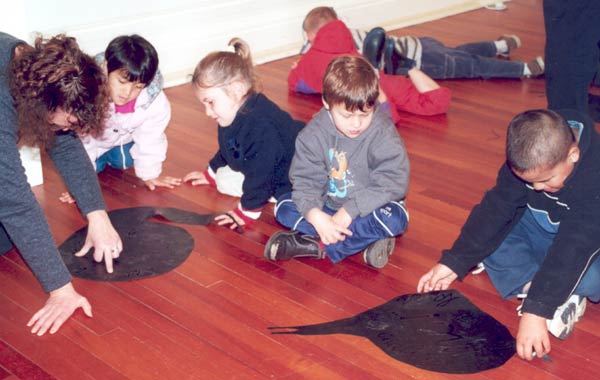 One of the larger snails bearing a text taken from Ihimaera's book, The Matriach. Here the forces of nature are described vividly as a means for revealing new things to the seeker or traveller.