Shown


2008    
Threads of the Day   Leids Wevershuis, Leiden Museum of Weaving, Leiden, The Netherlands.

2001
Dans le jardin...,   installation, ARS courtyard, Leiden, The Netherlands

2001
Juste pour les oiseaux (Strictly for the birds),   installation during the Performances Conditionelles arts festival, Taller, France



In the Juste pour les oiseaux installation, 2001.


Handwritten words can be read through the orifices. These texts touch on themes of the other, the foreign, the self, the gaze and secrets.

Detail of one of mask above.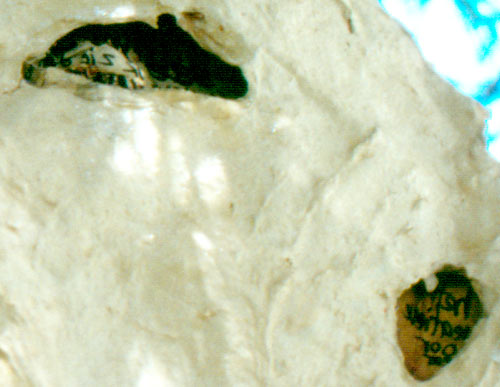 Ceramic with texts visible through the orifices, 2001 - 2002.
Some of the texts are: "The Volume is the message", "A membrane passes through", "I see you are curious", "common space", "the creative ear".


Try-out hung from a tree
photo taken in The Hague, 1999




Wood-fibre, 2001

We are still working on this piece.
Perhaps with rounded backs to fit around the curve of tree trunks.


2001, Leiden